Wild Grandma Orca Gives Birth To Sweetest Symbol Of Hope…
A pod of endangered orcas off the coast of British Columbia is welcoming a new sign of hope: A baby orca.
Center for Whale Research
Princess Angeline, a 38-year-old orca, was seen swimming with her new baby on Saturday, according to the Center for Whale Research.
The new baby, J53, is the third calf born to J pod so far this year.
"This year we've had the youngest mother on record give birth, a 10-year-old, and three of the oldest,"
Michael Harris, of the Pacific Whale Watch Association, told CTV News. "Now we've got a grandma having a baby. Forty is definitely the new 30 among the Southerns."
The new member joins a pod observed thriving earlier this year, lending new hope that the endangered orca population is beginning to have a resurgence.
We couldn't be happier for them.
Center for Whale Research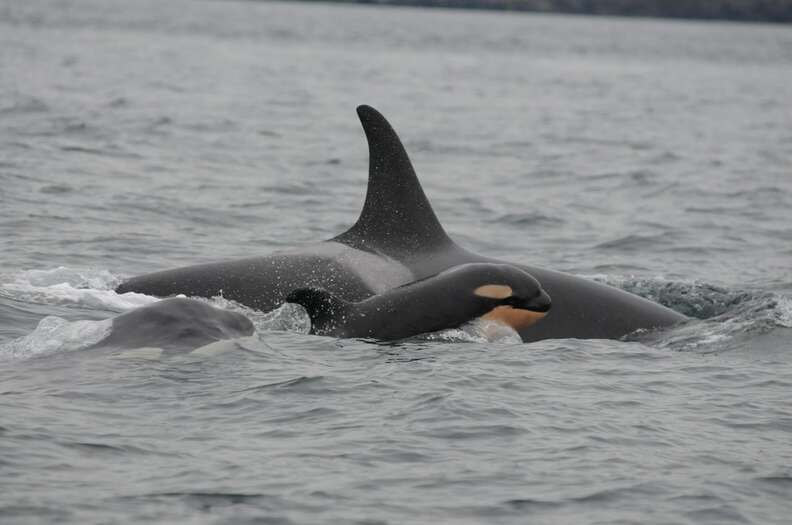 Really great photo from Capt Simon Pidcock, Ocean EcoVentures in Cowichan Bay, BC.