A cute German shepherd, who is too sociable for the police, gets an even better job
He has outgrown four ceremonial coats, undergone a career change, and brought untold joy to the lives of the Governor, Mrs. De Jersey, Government House staff, and the thousands of Queenslanders who have since visited the estate. Now his official title is, Gavel VRD, which means Vice-Regal-Dog.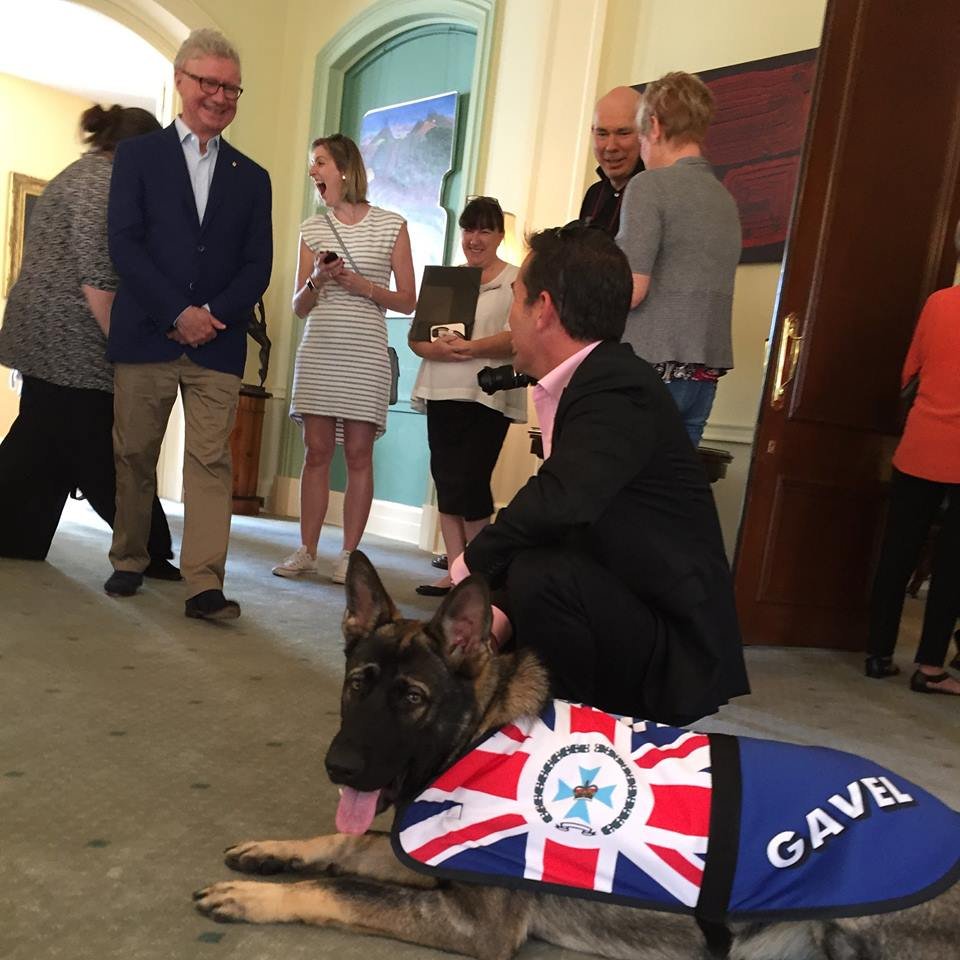 After the time, it seems like the new job fits perfectly for Gavel. Despite the fact, he is a royal blood dog, as he came from a long line of pedigree. Genetically he should have been a great tracker as a police dog. Basically, Gavel just wanted to be a dog.
Jersey hopes that Gavel will be with them for a long time as they really love him.